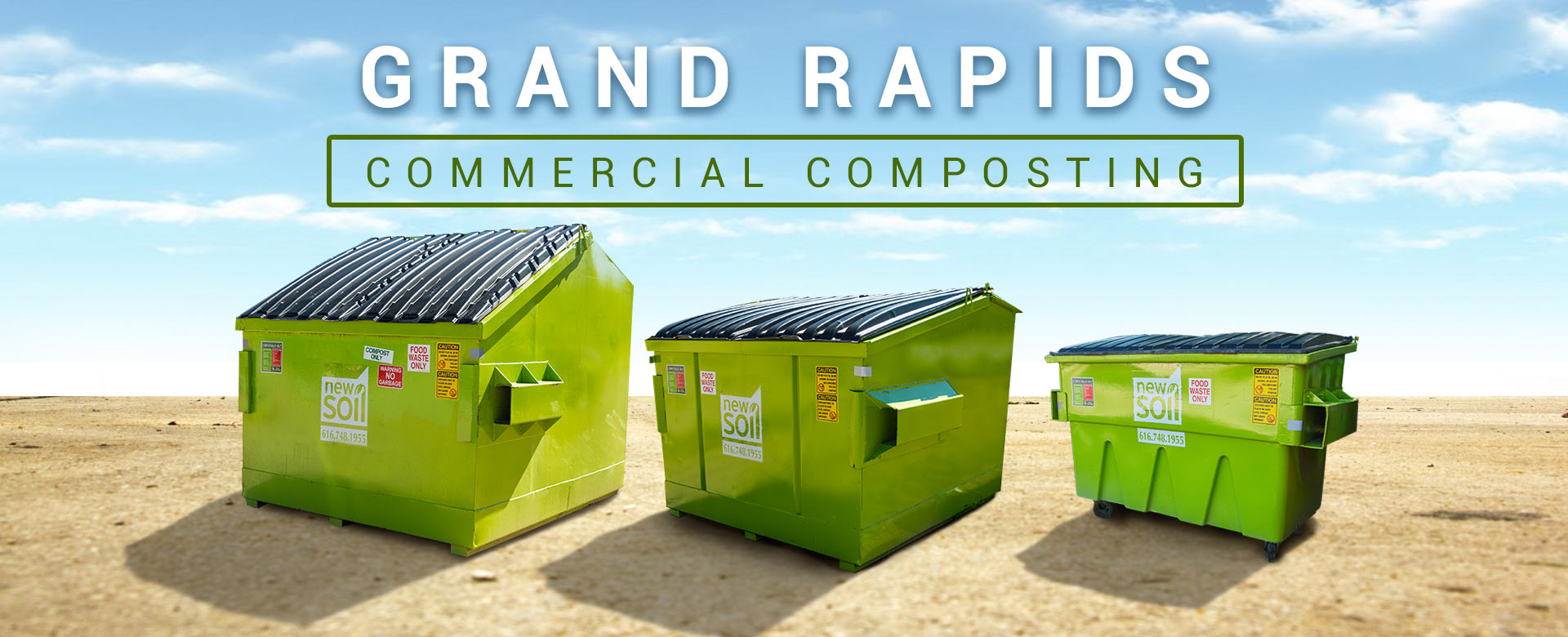 Why Should Your Business Compost?
Take the next step of going green with New Soil
Provide Excellent Service

Provide the best service as we possibly can. At Arrowaste we treat all of our customers as family, by choosing to do your composting with us you can see for yourself. We promise that your service will be on time, reliable and hassle free – just as it should be.

Make Grand Rapids Better

By offering commercial composting, we do as much as we can to promote the Grand Rapids area as an area that people can be proud to live in.

Protect the Environment

New Soil provides the only commercial composting service in the Grand Rapids area. At New Soil we try to protect the environment in every way possible, composting is just one way. Composting isn't just about protecting our environment, it is also about supporting the local farmers that provide you with your fruits and vegetables every night.
Don't Just Take It From Us
"BarFly Ventures works hard to divert up to 90% of our total waste stream though composting and recycling. We have 4 restaurants and breweries in the heart of our hometown of Grand Rapids, Michigan, and we generate a ton of cardboard, recyclables, spent grain, and food waste everyday. Arrowaste and New Soil took the time to work with us to develop a custom waste diversion program, that allowed us to bundle all of our waste services with one locally owned and operated company. With their industrial compost facility, they are able to accept a large list of materials to be composted, including all of our compostable products. Most importantly, they make it possible for us to divert over 6,000 cubic yards of waste from ever entering a landfill or incinerator every year in Grand Rapids."
Other Services Offered By Arrowaste
Get in touch
We'll partner with your zero waste initiatives to help provide a future you and your children can be proud of. Contact us today with any questions, or to set up your own personal waste program.
1296 Chicago Dr, Jenison MI
616-748-1955
info@new-soil.com